Fertility Hypnosis Cd Mp3
This Fertility Hypnosis recordings helps infertility. How many times have you heard of someone who previously has been unable to become pregnant, who then falls for a baby just after a child has been adopted.
Stress and anxiety are not conducive to becoming pregnant. Let's face it the last thing the body is going to do is to allow a pregnancy if it feels under stress.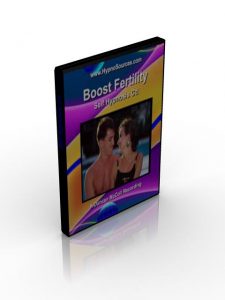 So logically, if stress can prevent pregnancy when all the medical tests have shown that there isn't a physical problem, then relaxation and a stress reduction regime can only help.
This Fertility self hypnosis cd or mp3 recording helps stimulate your mental and emotional insight, helping restore healthy reproductive functioning for either sex.
Relax Away Infertility Issues
with this Fertility Hypnosis Cd
• Authored by International Hypnoanalyst Duncan McColl
•Free Shipping wherever you are in the world
• All recordings include a 30 day "no quibble" guarantee
•Sent in unmarked envelopes to maintain your privacy
• Issued worldwide by professional hypnotherapists to patients
Order Your
Boost Fertility Hypnosis
Cd or Mp3 Download
Now!
•Contains a full hypnotherapy session (running time approx 42 minutes)